13.05.2019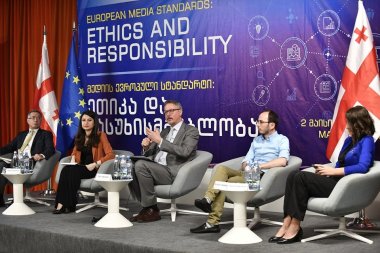 On 2 May a conference entitled The European Media Standards: Ethics and Responsibility was opened.
The conference was organised by the Georgian Charter of Journalistic Ethics, with assistance and funding from the Delegation of the European Union to Georgia.
H.E. Carl Hartzell, Ambassador of the European Union to Georgia, Representatives of the diplomatic corps, the Georgian and European media experts, executive and legislative as well as regulatory and self-regulation bodies took part in the conference.
Challenges facing the Georgian media, especially in the context of the parliamentary elections in 2020 was discussed.