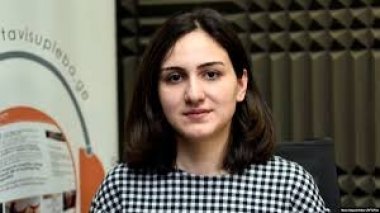 Mariam Gogosashvili is the Executive Director of the Georgian Charter of Journalistic Ethics since March 2, 2020.
From February 2018 to March 2020 she worked at the Georgian Young Lawyers' Association as a Project Coordinator to improve the media environment in Georgia. Prior to that, in 2012-2013, she was a lawyer at the Media Legal Protection Center at the same organization. In 2013-2017, she was the Head of the Legal Department of the company Stereo +.
Mariam Gogosashvili is the author of many research papers in the field of Media Law.
She holds a Master's degree in Law from Tbilisi State University, as well as a Master's degree in International Relations from the Georgian Institute of Public Affairs (GIPA). Currently she is a doctoral student in the Mass Communications Program at Tbilisi State University.
Executive Directors of the Charter:
• November, 2019 – February, 2020 – Giorgi Mgeladze
• 2015-2019 – Nata Dzvelishvili
• 2013-2015 – Tamar Rukhadze
• 2012-2013 – Tamar Kordzaia