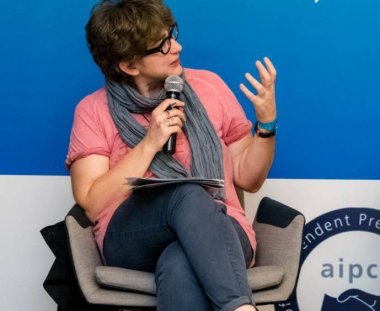 Managing Editor of Tbilisi Office of Radio Freedom Radio Liberty. Lecturer at GIPA School of Journalism (Media Ethics and Multimedia Narration Classes) and a Faculty Member.
One of the founders of the publishing house "Indigo". At various times she was the Editor-in-Chief of the "Tskheli Shokoladi" (Hot Chocolate) Magazine, the Executive Editor of the Liberal Magazine, the Anchor of Rustavi 2 TV, a reporter for the Internet Networks Georgia Bureau and the Public Broadcaster.
She has 25 years of experience working in online and television media. Is a media communication trainer. She became a member of the Board of the Charter of Journalistic Ethics for the second time.