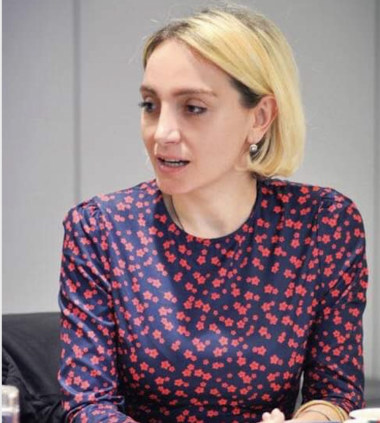 Journalist, Development Manager of TOK TV.


Nina Kheladze has been working as the Development Manager of the Russian-language Broadcaster TOK TV since 2017 up to present.
Also, she is the Project Manager of "Journalism Resource Center".


Is the coordinator of "Interlink Academy" in Georgia and also a project partner of "Arbeit an Europa" in Georgia.
Elected as a member of the Board of the Charter of Journalistic Ethics on December 21, 2019. During 2019, she was a member of the Charter Audit Commission.


She has worked for regional and national TV and radio broadcasters for years.