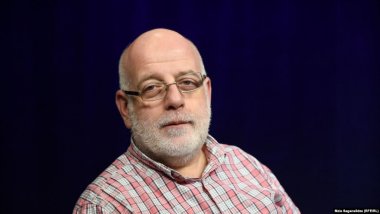 Zviad Koridze is a Journalist.
At various times he was one of the founders and co-editors of the newspaper 7 Days, as well as the editor-in-chief of the Georgian Newspaper; He was a Head of news services of "Rustavi-2", "Imedi" and "First Channel", worked as a producer and presenter in various media outlets.
He was initially involved in a joint project of BBC World Service Trust and the Studio "Rec" - "We are making a community radio" and is a Consultant of the community radios in Ninotsminda and Marneuli. In 2011-2012, Zviad Koridze was the Chairman of the Council of the Charter of Journalistic Ethics.
In 2014-2018 he was the Chairman of the Pardon Commission under the President of Georgia. He teaches at Caucasus School of Media and GIPA; is the author of several studies and draft of legislation.